Design and Control of Measurement System
3D shape Measurement for recycling system
Purpose
It is necessary for the automatic metal classification system to know the position and geometrical information of metal

scraps

. We use a laser triangulation-based height sensor to measure the height profiles of

scraps

. The laser triangulation-based height sensor consists of a laser emitter that emits a line beam laser, and a receiver that detects a line beam laser on the conveyor belt.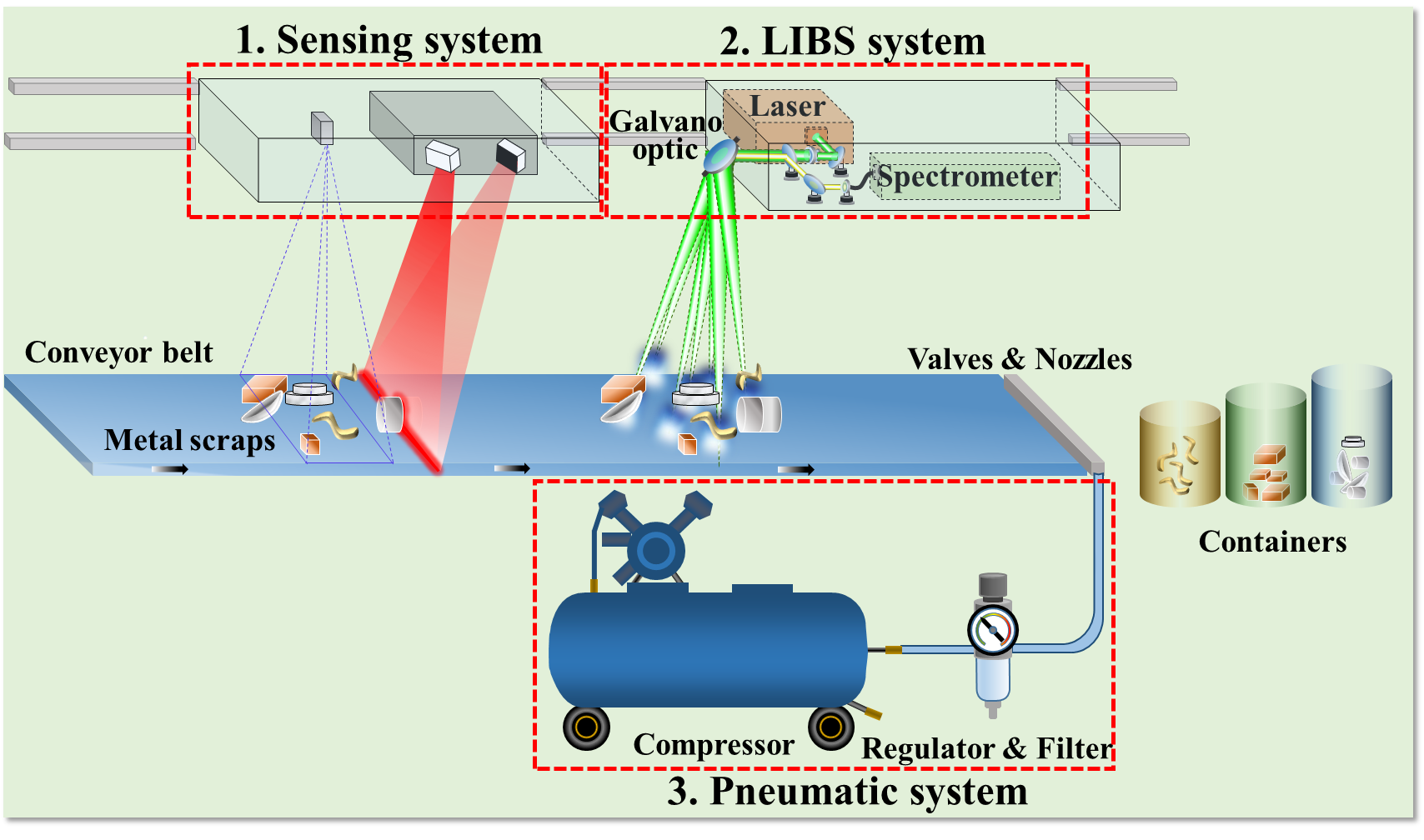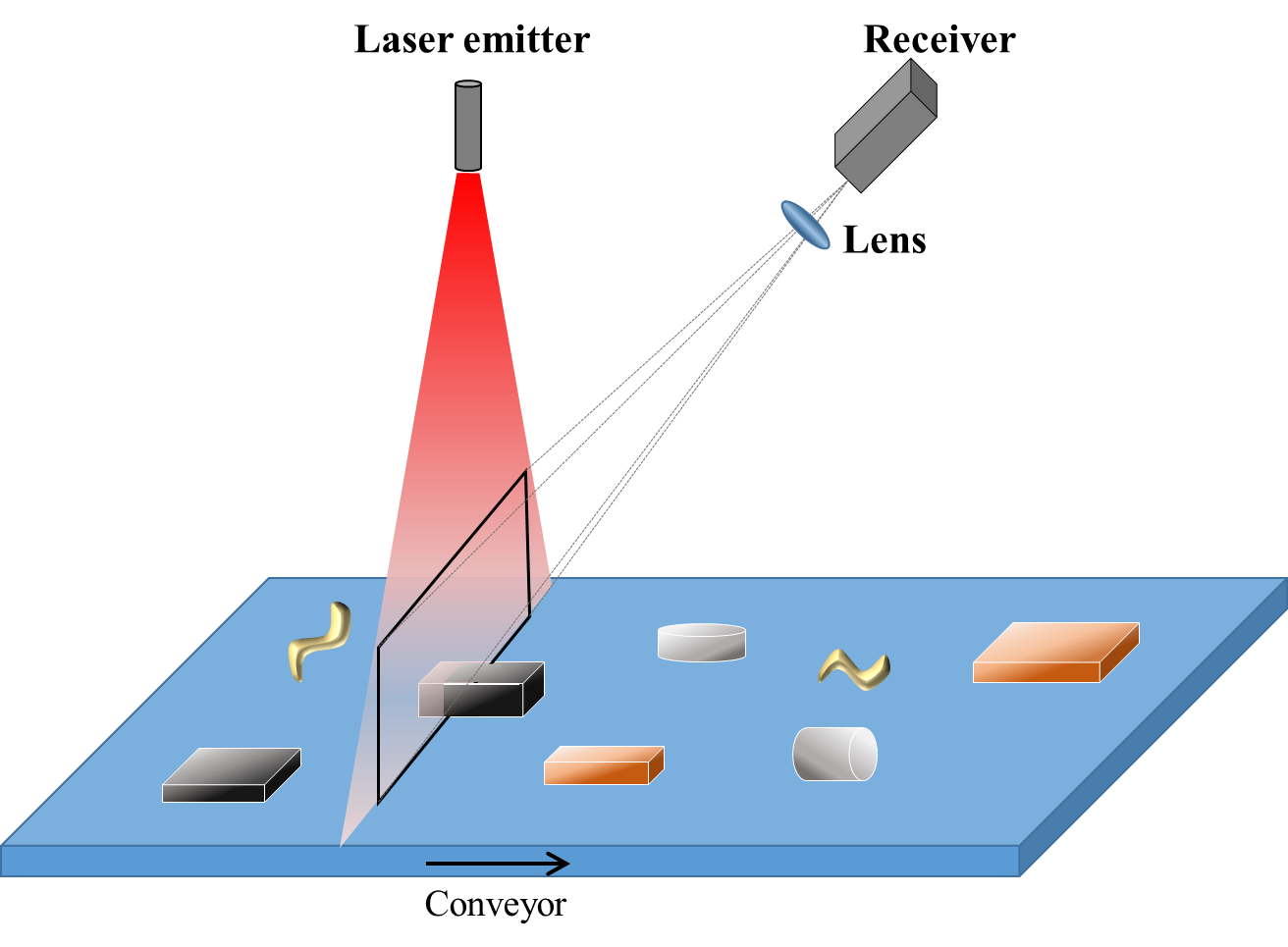 Contents
-Research

such as image processing for metal detection will be

conducted.




-We

calculate each singularity (center of mass, optimal point, etc.) required for automatic classification from data obtained through a waste metal shape measurement system.
Visual materials
Application field
Precise

measurement of PCB substrates, Quality control when manufacturing wood thickness or concrete blocks
3D LiDAR for Autonomous Vehicle
Purpose
The autonomous vehicle technology requires many kind of advanced sensor for recognition. Among those sensors, LiDAR have a powerful performance for range measure and make 3D maps.
Contents
The LiDAR(Light Detection and Ranging) use laser beam for range measurement. In our lab, we developed two kind of LiDAR, Pulsed TOF method and FMCW method. Pulsed TOF is the method that count the time between transmitted and received pulse and calculate to the distance. FMCW is the method that using a frequency difference between transmitted and received signal and calculated the frequency to the distance.
Visual materials
Application field

LSV for vibration visualization
Purpose
Non-contact vibration measurement sensors are required to identify characteristics of natural frequency, natural mode, and operation deflection mode in mechanical systems, electronic devices, automobiles, home appliances, civil engineering, buildings, rotating devices.
Contents
It is a device that uses light interference to measure Doppler frequency, which is object vibration. When the scanner is attached, it measures the entire measurement area at high speed. We study measurement techniques for rotating objects, three-dimensional and ultrasonic vibrations.
Visual materials
Application field
Non-destructive testing,

Measurement of energy structure, Measurement of home appliances and washing machine vibrations, Medical Application, etc.